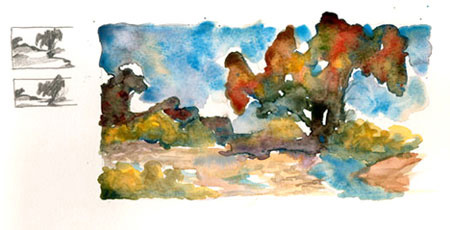 Arroyo Seco Tree
May 2002
A particularly difficult subject - I believe this was
my fifth or seventh attempt at painting this subject.
I gave up after this one, realizing that this would
probably be the best painting I would do with this
subject. The small drawings in the upper left hand
corner are value/composition studies.
After a few years of looking at this painting,
I have come to like it, especially the colors.